Slide 1
Ashwinihomoeopathy
25 years of experience
More than 30,000 happy patients
Holistic , Natural healing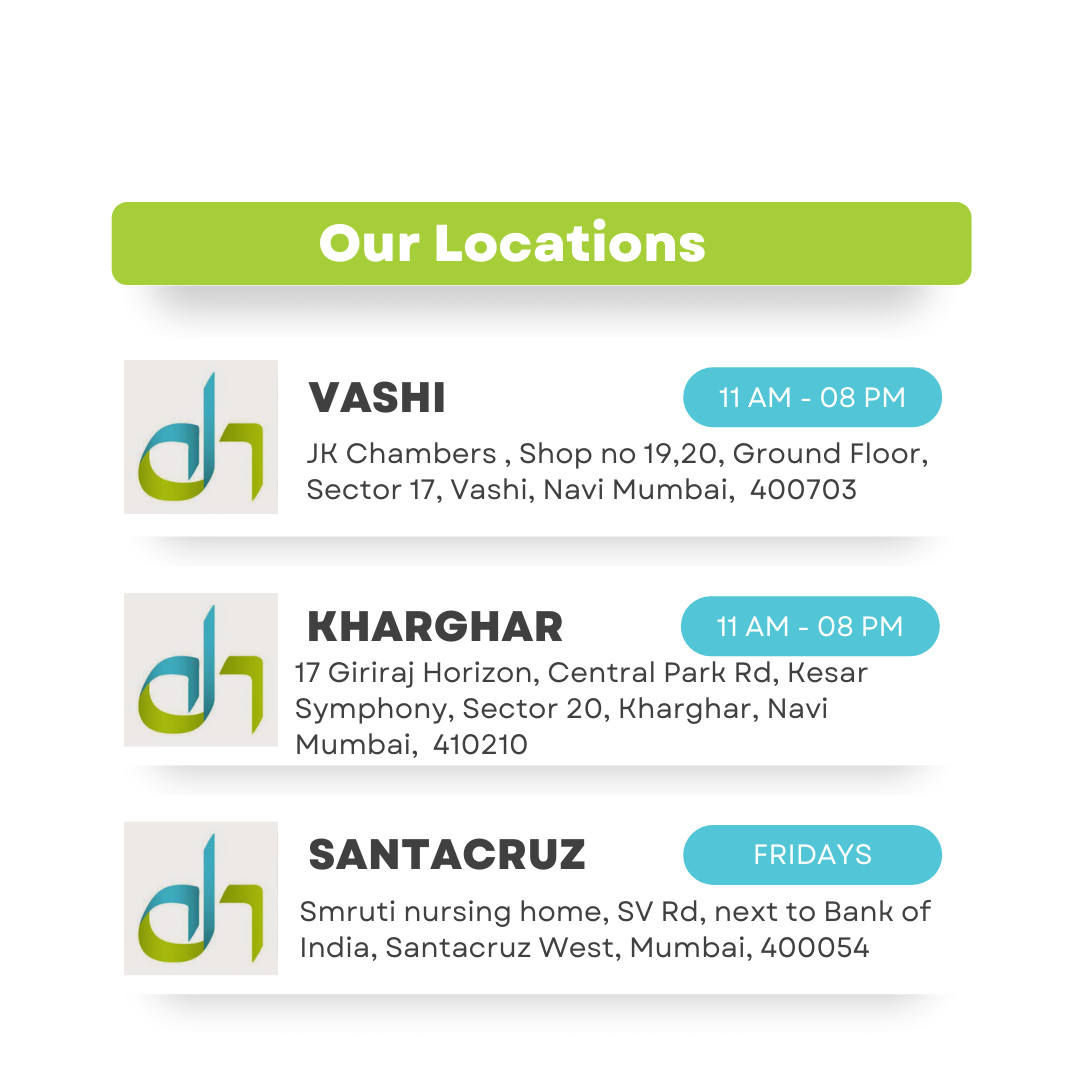 Slide 3
Book an appointment from the comfort of your home
We provide online consultations and courier services for the medicines, pan India.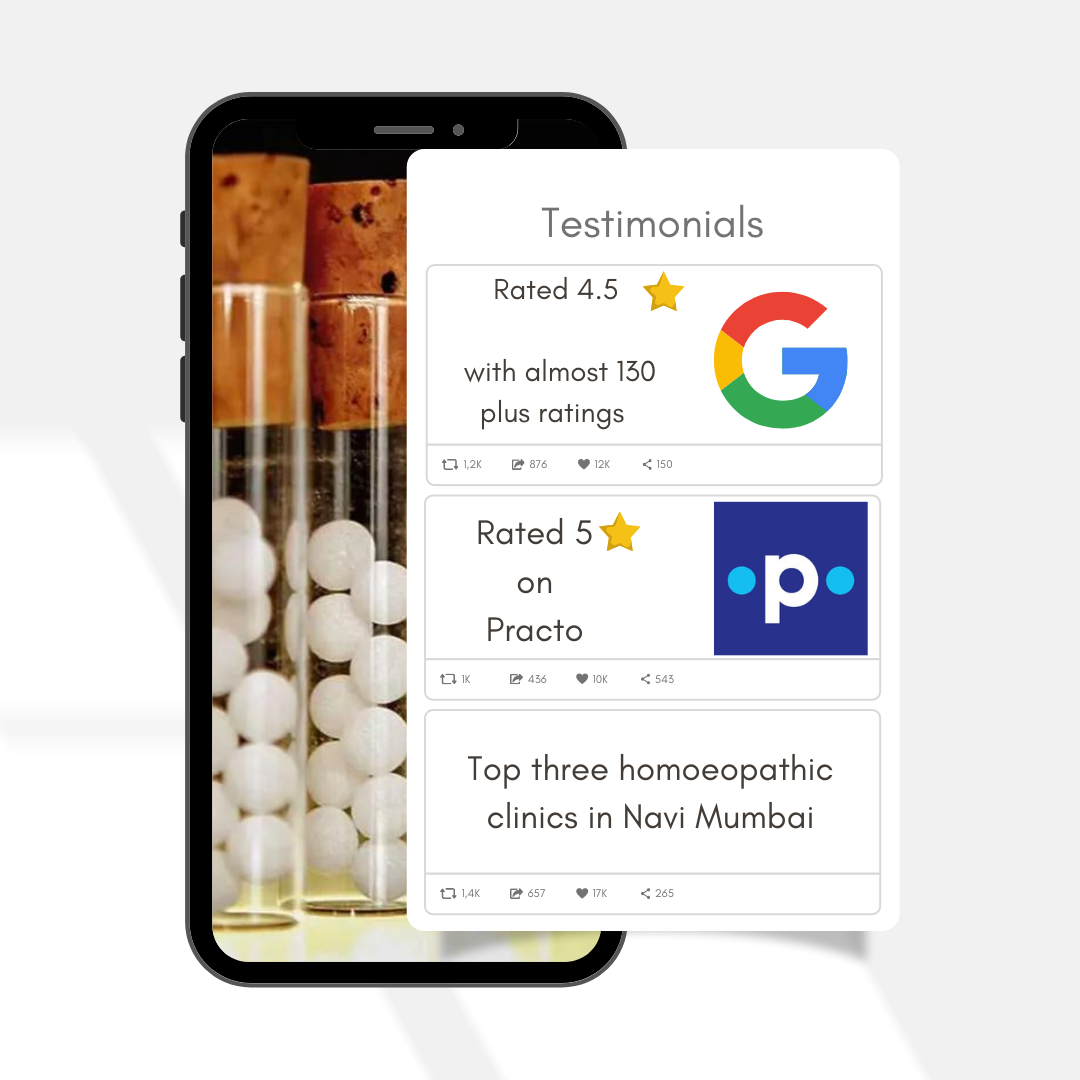 Slide 3
Our breakthrough concept
Dr Abhay Patil pioneered the concept of "Astrohomoeopathy" to treat thousands of patients in his charitable and personal practice.
Attending camps seeing more then 300 patients daily.
Bindu Prajapati

2022-01-11

Dr Abhay patil is a very down to earth person he listens to your problems very patiently. All of my medical issues are taken care of very calmly. The best homeopathy clinic I would recommend this clinic to everyone.

Shweta Vijayan

2021-12-23

I have been having nerve issues in my right hand and left knee since 5 years now. It's only after meeting Dr.Patil, that within 6 months I feel 80% of my pain has subsided and feel life can be normal again!

Dr. Abhay Patil is the best homeopath I came across. He is renowned, knowledgeable, give ample of time to understand disease and person. He is a saviour for chronic conditions. Do approach him without 2nd doubt in mind. I could see homeopathic medicines working for me within a week. It's best quality medicines I can fully rely on him and his knowledge..

Ashutosh Bhandarkar

2021-09-11

The ultimate doctor I'm visiting this doctor since 2007

Alifeya Ringwala

2021-06-25

Very relatable and comfortable to go and talk to dr ashwini…not only the symptom is cured…but a holistic upliftment given to ur whole body!!! Will definitely continue for better results…thank u😊

Rahul waghmare

2021-01-07

about 9yrs back i had taken treatment from Dr. abhay patil & got good results within few months, due to some unavoidable reason got relocated. due to which treatment was stopped. now back to town, soon will meet you dr. thanks a lot!!!

Why Ashwini Homoeopathy?
Best Homoepathic treatment
 Ashwini Homoeopathy provides best homoeopathy treatment for all types of disease. Established by pioneers Dr Abhay Patil and Dr Mona Patil , have a cumulative of more than 50 years of experience.
They have treated together diseases like cancer, allergies, skin diseases such as psoriasis , arthritis , bone problems, hormonal issues in a very natural and holistic way with minimal side effects.
Dr Abhay Patil started his first clinic in vashi after receiving training from the very famous and established Dr Praful Vijaykar and worked day and night developing a new era in homoeopathy. It was one of the first completely computerised clinics in mumbai with special emphasis on using astro homoeopathy to understand the patient better!
We believe in diligent attention and complete satisfaction of our patients.


Doctors with cumulative 50 years of Experience


Treating more than 15000 patients


Experts in treatment of diseases like Cancer, Psoriasis, Diabetes etc


Conduct free OPD for Cancer Patients in Assam Bhavan Vashi


More than 80 % Cancer Patients find relief in there Symptoms


Operating from two major locations Navi-Mumbai Vashi & Santacruz


Special attention given to each case


Consulting more than 1000 international patients online


Shortly starting dedicated clinic for Cancer Patients.
SPECIAL AREAS OF TREATMENT
Does Homoeopathic medicines contain Steroids? It is a misconception that has been developing in the…